Hebrew Translation Services – Website Translation, Austria
Hello There, If you need a high quality 100% accurate translation services in Europe, then you came to the right place. We offer English-to-Hebrew or Hebrew-to-German translation services for a much cheaper price compared to other agencies.
If you are a new client, then we would like to deliver the first work for FREE!
We have strict control over the quality of our work. For more information, read the article below.
Our specialists focus on certified and standard Hebrew translations, using only professional Hebrew translators with ten years of professional translating experience.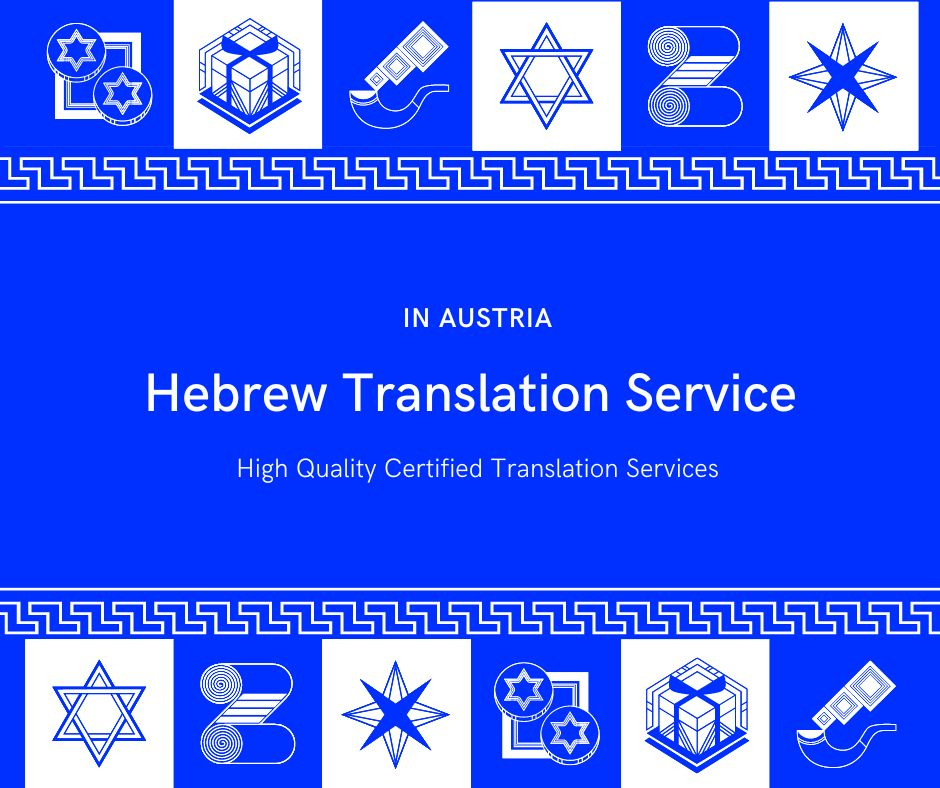 Native Hebrew Translator in Austria with Certification
Website Translation Austria is an authorized translation agency from Braunau am Inn, Austria. We are offering professional Hebrew Translation services for online and document formats. You can grab your chance for a Free translation service on your first order. More details can be found in the following article.
100% Accurate Certified Translation with the best price guarantee
For a General Translation, we take €0.05 per word
For SEO Translation, we take €0.08 per word
For Certified Translation, we take €0.10 per word
German Documents Translated into Native Hebraic
Despite all the native Hebraic Translators in our team, we have special German-speaking Hebraic translators who have delivered WW2 German documents translated into the modern Hebraic language, which is today the official mother tongue of Israel.
Hebraic in Israel vs State of America Orthodox Yeshivish
Jews all around the globe speak Hebrew and Yiddish as their native tongues. Interestingly, although using the Hebrew alphabet in their writing systems, Hebrew and Yiddish are significantly different from one another.
Hebrew is a Semitic language, a branch of Afro-Asiatic language that also includes Arabic and Amharic, whereas Yiddish is a German dialect that borrows many Hebrew terms but pronounces them in a way that is uniquely Ashkenazi.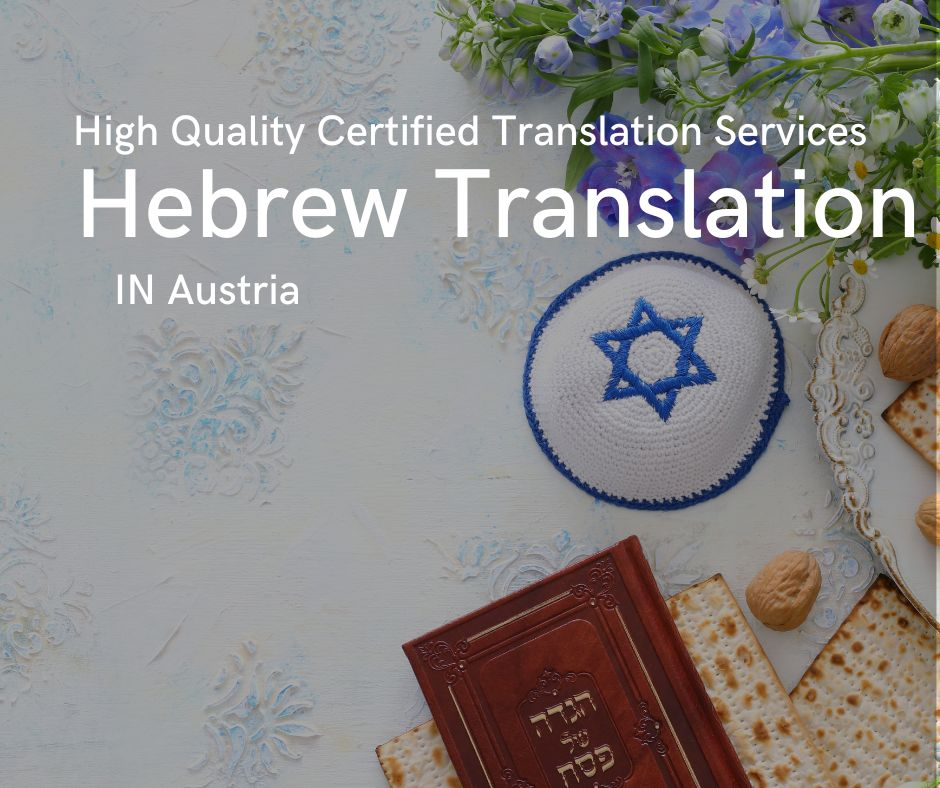 Certified Translation Service for the Jewish of State of America
It doesn't matter If you are living in the state of America or in Europe or Israel, we can always communicate with you at your preferred time, and the work will be delivered through Google Links or via email.
Scanned /Row Documents certification Delivery | Certified Translation
If you need the certified translation Delivered on paper, then we can also fulfil your need. The Certified Translation can be attached to the certification and sent by post if needed. Request for a Quote on this link.
Today, much more new modern changes are available in languages. Perhaps most of our clients request for below translation services:
Hebrew To English Translation
English to Hebrew translation services
Hebrew to English Certified Translation
Professionals Website Translation from Hebrew to English
PDF Hebrew Translation or Certified Translation
Scanned Papers Hebrew Translation
Certificate of certified translation
Certified Hebrew To English Translation Services
From Hebrew to English, your documents are monitored by all the industry experts who are highly skilled and qualified to deal with legal, finance and technical issues. Our experts thoroughly investigate the entire language you speak including laws, codes, customs, and cultures.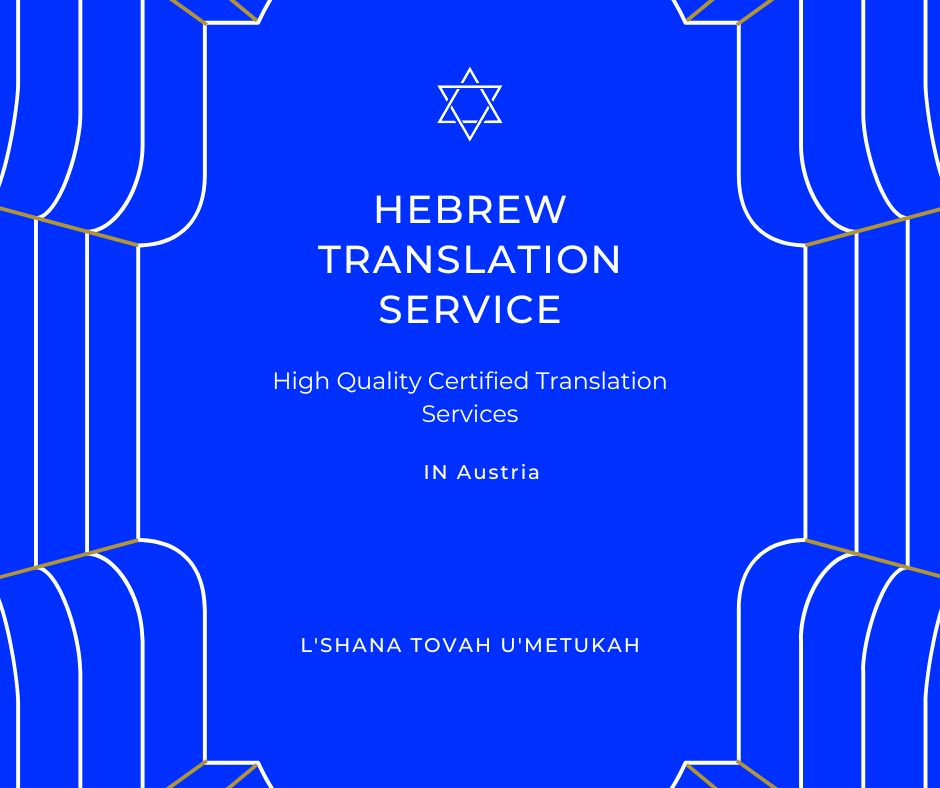 Our 98% customer satisfaction ratings guarantee you a secure document. We understand the complexities associated with business dealing and our customers need to translate Hebrew documents into English. The translations included Hebrew actions, financial arrangements, stock spreadsheets, and important cases of the courts.
Our Certified Hebrew translation services
Tomedes has partnered with numerous exciting businesses through our Hebrew-to-English translation services, and we have served as business partners to major tech brands such as Microsoft, Google, and Amazon. The customer trusts our honest, professional kindness, which shows in our Customer Service Score of 988.
Our Hebrew translation services include translation for business and technology, law and medicine, and our Hebrew-to-English certified translation service gives our clients the confidence that the documentation they send to us will be recognized anywhere.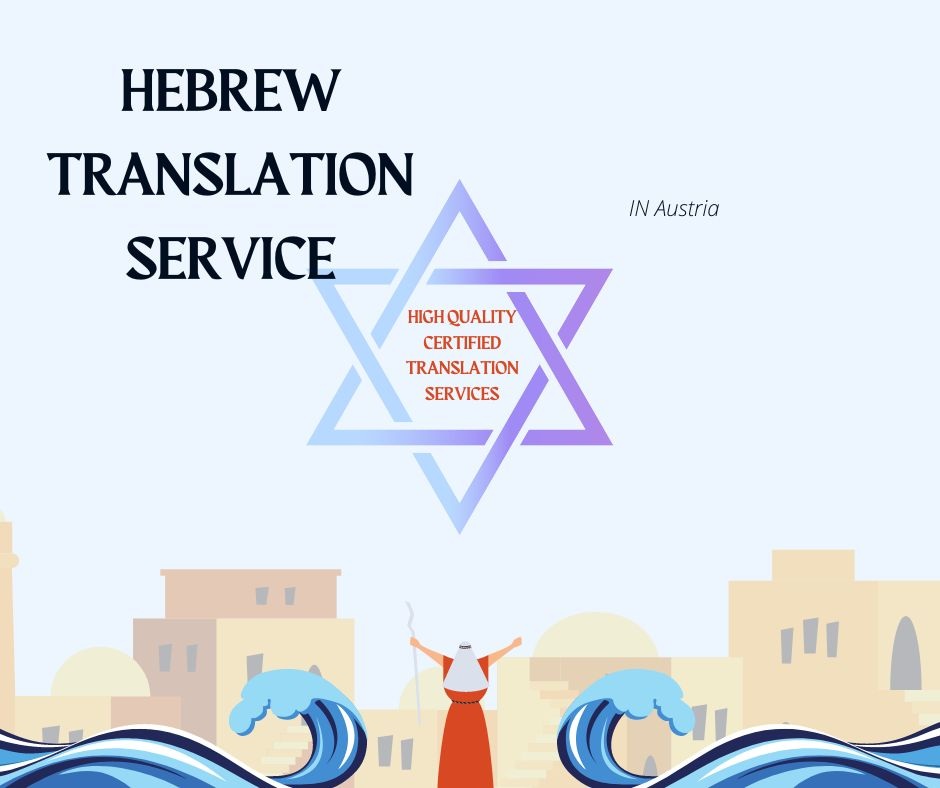 Hebrew to English or English – Hebrew Financial Translation services
Website Translation, Austria, offers translation services to global banks in the crypto and blockchain industries, as well as helping to protect Israeli businesses' documents from foreign unauthorized access. We want to provide our global customers with clear and efficient communication with our international customers.
Hebrew to English Professional Translation
Our Hebrew-to-English translation specialists serve dozens of countries worldwide. Our language specialists work from anywhere to ensure timely service and same-day delivery of your valuable documents to your customers.
English to Hebrew Legal Document Translation Services
Our Hebrew neighbours sometimes require real estate documents translated, and our services cover a wide variety of industries in the English and Hebrew language.
The legal system is complex and concise; the legal documents must include the same legal terminology as the original documents and, when translated into Hebrew, convey the same tone and context.
Our incredibly talented translators understand what the Hebrew language means and have been educated in a particular legal field.
Hebrew Translation Services & Interpreting Solutions for the Healthcare Industry
There is a significant number of Hebrew speakers here. Not everyone speaks English, either. If your patient requires the correct diagnosis or treatment plan from their physician or another physician to be explained to them in a clear way, we offer a medically certified translator who can provide the necessary information to a patient's medical needs.
We are available for translation from Hebrew to English if you want a medical report (IME) or pharmacology studies certified. Our qualified staff speaks Hebrew well and has a medical vocabulary.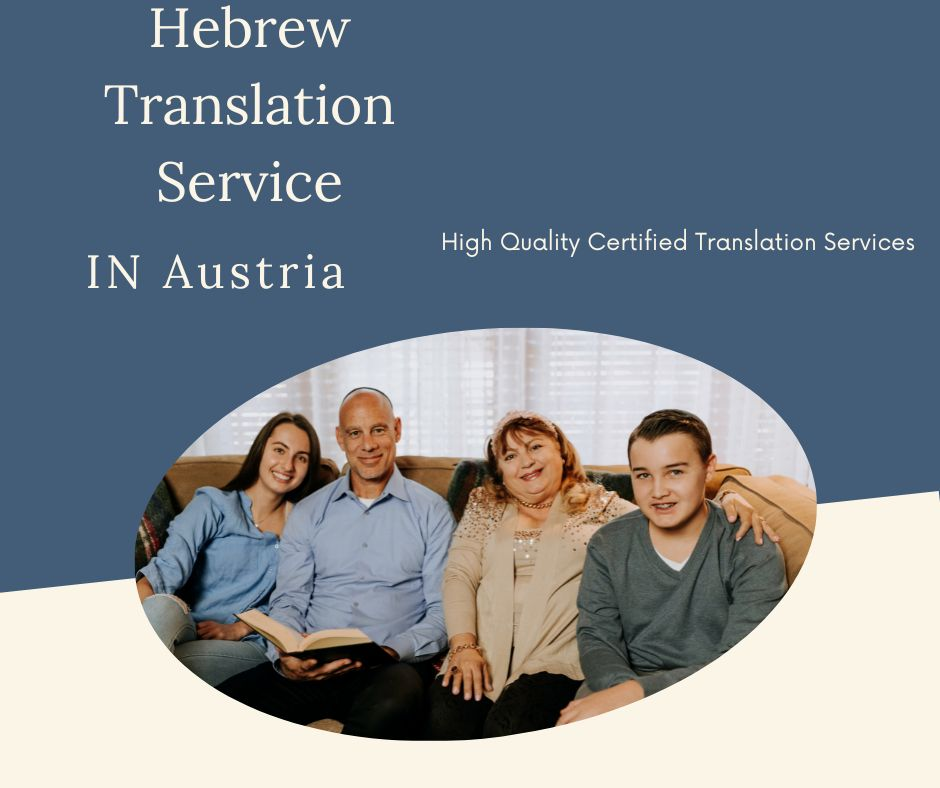 Around the world, English to Hebrew Translation Services
In an upcoming around the world international market, Tomedes understands he requires Hebrew translators to address communication problems in a multilingual world.
Often, transactional transactions require documents both in Hebrew and English, and our translators can help bridge the gap in language and accuracy.
Our proficiency in technology translation supports our ISO 1887 -2017 certifications. We are Hebrew Translation experts providing certificates for any type of transaction.
Our Most common Hebrew translation services
Commonly, we get requests from Hebrew-speaking individuals from the United States. One collected letter and maybe a diary from World War 2. So many journal translation requests we have received from someone whose great Grandfather, Most of those documents in format are scanned copies.
Very hard to read and understand as sporadically these copies were written manually. Only a professional Hebrew Translator can read and translate such a document. Meet our professional Scanned file format context translators, who can translate your target source perfectly.
Hebrew to English Translation Services
Is it worth investing in Israel?
Is there an opportunity for expansion in the Jewish markets?
Can you provide a professional Hebrew translator for a presentation?
There are currently more than 9 million Hebrew speakers worldwide, and this market has considerable purchasing power. We offer full translation services in Hebrew for you. Contact us for professional translation services.
The best way to translate Hebrew into English
Direct translations between the two languages reduce the translating process, enabling translators to keep the translation to the original. On request, we provide you with a detailed quote and translations in Hebrew, English, or Hebrew.
Rates are calculated as accurately as possible, including the length and complexity of documents, their level of specificity, and the formats of their delivery.
Our quality policy provides you with a service that respects EU standards and strict privacy requirements. We can translate English to Hebrew audio files and make a notarized translation of your documents.
Quality Translation Requests from the clients
Ordinarily Hebrew to English Translation services
PDF
Word
Online Content
History
Do you need SEO services for your website? Check our partner's website here.
Hebrew people and vocabulary overview
Modern Hebrew is a national tongue. While English is often referred to as a tourist language, Hebrew remains an administrative or legal document tongue and media and cultural lingo. These vocabularies are part of Semitics and Arabic or Aramaic.
There are an estimated 8 million Israeli and international speakers. Unlike other languages, these tongues contain purely consonants. Then the text goes from left to right. Translating verb tenses can be extremely difficult at times.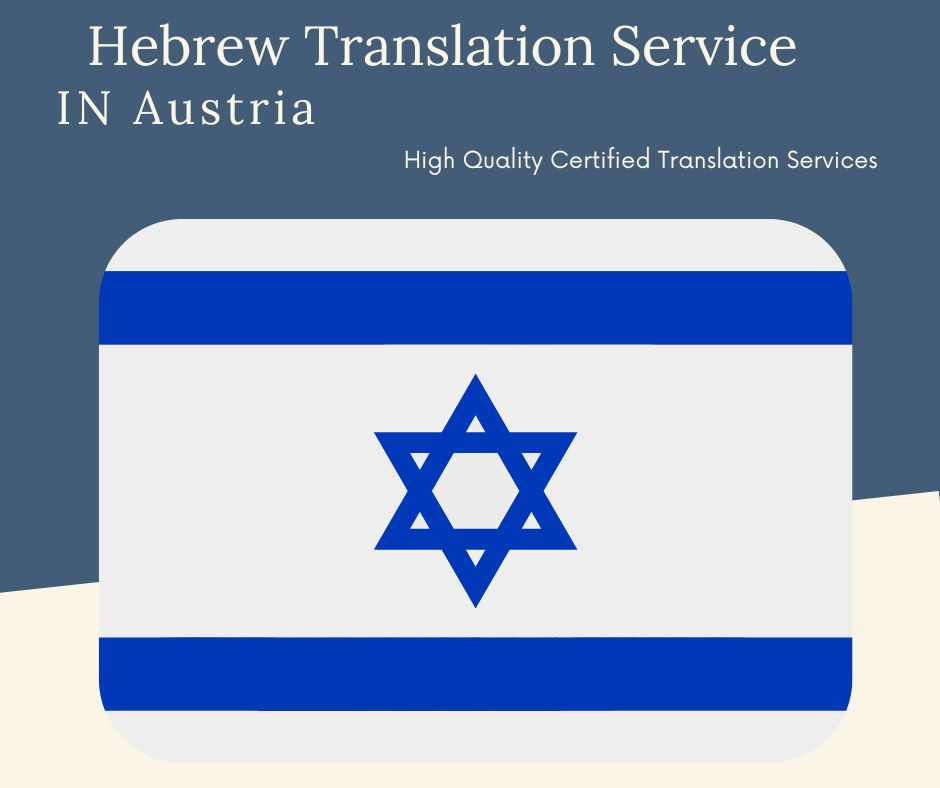 High-Quality Hebrew-English translation Services
Our translators are available in every area of their work. If you have a specific question or requirement regarding a specific topic, you may contact us through our translation services. Indeed, we have the capacity to handle any request.
Besides that, our services are also provided to our first translators for your interpretation requests and for you to support them with the subtitling activities of your project. Consequently, whatever you need, we're here for you.
Meet with Our Hebrew translators and Professionals
We have an expert team for translations that can provide quality work. Because they understand terminologies, our professional team provides you with high-quality information. The experts will work for you to give you a quality service.
You'll also get an authentic translation of the original documentation if required. Our translators also account for cultural specificities and provide tailored texts to your needs. Give me the answers you want!
Professional Hebrew to English translation
US language Services LLC is a company affiliated with the American Translator's Association and specializes in the production of professional translations from Hebrew and English of any kind of documentation, including birth certificates and marriage certificates. We offer professional translations of Hebrew for a period of between 5 and 10 years.
More about the Hebrew language
Hebrew is a fascinating and ancient language which has remained in the past century. The original speeches were first rediscovered more than 150 years ago as an official language, which has been used in all parts. It was just an example of why our Hebrew translators have been demanded by almost all sectors.
A Biblical language
Hebrew is an ancient Hebrew dialect that has remained alive and rediscovered after 2000. More than 9.3 billion people worldwide speak the language. Although it was rarely written, it is still used for writing.
Despite the lack of foreign speakers, the U.S. has an estimated 220k Hebrew speakers. Hebrew is written right up left, numbers are written right up, and numbers used in English have Arabic numerals.
The Hebrew alphabet is sometimes called the Abajad and is used to provide the appropriate vowel. Hebrew is full of vowels, and unlike English, there is no mark on them.
Hebrew English Translation Services
Nevertheless, the Academy for Hebrew languages has no official decision about adding words to an official language. Shokoladashi is chocolate and is not used by anyone. Many non-Hebrew words are currently used in Hebrew, especially in the last century.
Cars are sometimes known as mechonit, and they are often called auto (unlike German). The speaker says that. Other Hebrew terms have also become an integral part of English, which includes the Biblical vocabulary. Several words from the text show the same.